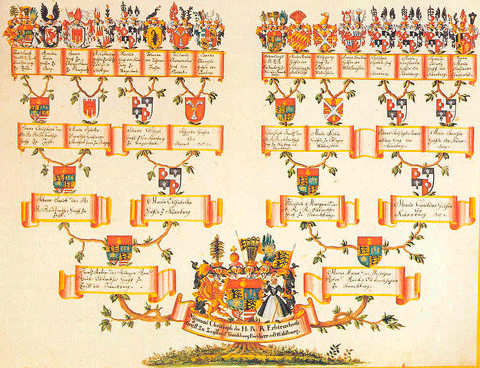 Ancestry: Discovering Our Heritage
By Gretchen Heuring | 5.28.2014
I Wanted To Learn About My Great Grandmother
I had always planned to spend some time discovering what I could find about my great grandmother. When I retired a couple of years ago I decided to see what kinds of help might be available on the web.
One of my aunts had collected some information about our family history and her notes had been passed on to me. Actually, my Daddy pressed them on me, telling me he thought they might "be of some use." Since they were from him, I carried them with me from one home to the next over the years. I could not ever throw away, and dared not lose, something my Daddy wanted me to have.
A Shoebox Full Of Old Family Photos
I have a shoebox full of old family photos. I thought I would be able to find out about some of those long gone people. Besides, there was a chance I might find a cousin or two still living. We could get reacquainted and share stories.
I started with Ancestry.com
I started with Ancestry.com and found it easy to set up an account and begin tracking my people. The best part is there so MANY people tracking their ancestors and posting their discoveries. Sometimes other people I have never heard of have information about my people.
A Lot Of Information With A Free Account
On Ancestry.com, there is census data, birth and death records, newspaper articles and lots more. It's really fun. Much of the information is free and I began with a free account. In time, I wanted more information about ancestors in other countries and was asked to pay for that. The fees for extra services are quite reasonable and fit into my entertainment budget just fine.
I Made New Friends And Found A Couple of Cousins
I didn't know about the experts before I started this adventure, but there are folks who have spent a lifetime finding out information, digging in old libraries and church records, and scanning and posting photos. They are often awsomely helpful, so don't hesitate to email questions. You can send emails through Ancestry.com to other users without revealing your true email address or even your name. I actually found two cousins this way. One of them is retired like me, and the other is an award-winning romance novelist.
AncestryDNA
Ancestry.com offers a DNA test and it's really easy to use. To get started, you get a kit with easy instructions, send the kit in with a saliva sample, experts analyze your DNA and within a few weeks, you discover new information about your heritage through your online Ancestry.com account. As they will tell you at Ancestry.com, you can find out if you are"part Irish, Native American, or maybe Cameroonian."
Beyond Ancestry.com
In time, I wanted more than I could find on Ancestry.com and I began to explore other resources. It was as though a whole new world opened for me. Read more.