Adult Children Moving In

Gretchen Heuring | ElderThink | 09.26.09
Marie thought the world had ended when she was laid off from her job as a buyer for a furniture store. She loved her job and had worked her way up from the clerk position she took right after college. Then about a month later, her husband, Ben, lost his job when the woolen mill where he worked made some cuts. With two school-age children at home, Marie and Ben were strapped and finally put their house on the market and moved their family in with Marie's retired parents.
In today's economic climate, many of us older folks are stepping up to help our adult children. We share our homes, care for grandchildren and "grandpets," and pay bills.
These changed circumstances can create emotional burdens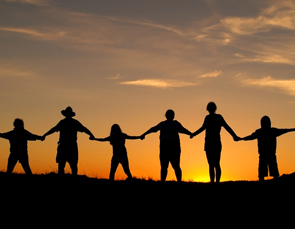 because our lives change in so many ways. Our homes are no longer entirely our own if adult children have moved in with us. Often, we give financial support from resources we have carefully preserved for our retirement years. The greatest and least understood gift is our time and energy which we thought would be completely ours.
We love our children and grandchildren. We know they need our encouragement and support. So what are the best ways to give them what they need and retain some of our own selves in the process?
Maintaining Independence
Adult children who are in trouble may respond by showing neediness, or in the reverse, they may seem aloof. We have lots of training for jumping in to take charge. We love them. We are not in their muddle and we can see a clear path to a brighter future.
It is the steps we all take that are important. We need to help our children maintain their independence so we can keep ours. These early steps do not need to be slow, but they are very important.
Agreements
First, there should be realistic agreements to set achievable and measureable objectives. Are they going back to school, looking for a new job, or finding a house? Is there something your child wants to try that you think is unwise? You must agree on how long he will persue this new direction and how it will lead to independence for everyone. How will you both know it has or has not worked out?
If your children are saving money, how much will be saved over what period of time? How will you know money-saving plans are being followed? You need an agreement.
Trust
Adult children who need your help will often expect you to set limits. They will not know how much time, or money, or living space you can give unless you tell them quite clearly. They will trust you to say what you need, and you must trust them to respect your wishes. The best way to establish this is to write everything down from the beginning.
Change
Giving living space or time or money to adult children in need can create a big change for older parents. These decisions almost always involve a change in lifestyle, plans and even dreams. It's important to assess the effect these changes have on each person to prevent festering resentments. Don't forget that your child or children, and perhaps grandchildren could have to go through some big changes too.